Important message about ParentPay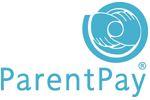 Please ensure you set up your ParentPay account as soon as possible. Without an account you will be unable to start paying for your child's trips, snacks, lunch, etc. If you have not received an activation letter or have any queries please contact the Finance Office as soon as possible so that we can help you. It has recently come to our attention that ParentPay have a new payment option called Bank Transfer. This is not an instant payment and can take up to 7 days to leave your account.
We would strongly suggest that you do not use this option as it has already caused some financial concern for parents due to the length of time that it takes for the payment to leave your account.