NEW: Weekly Learning Guide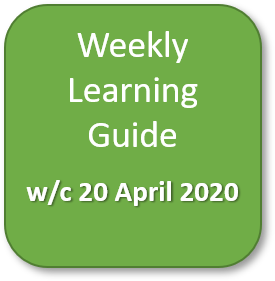 We know that family well-being is the priority at this time and whilst we cannot provide regular feedback on work completed, we hope this guide helps you organise learning around normal family routines. Our website has lots of resources to help with learning at home and this guide helps pick out some activities for the week. We hope you find it useful but of course, it is your choice if you wish to use it. You can always find this document on our main Home Learning page.
Also, BBC Bitesize begin their daily lessons on Monday 20 April!