Headteacher's retirement & A final farewell message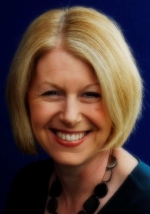 Headteacher's Retirement
As you will be aware, Mrs Jean Hopegood is retiring from her post as Headteacher at Selwood Academy at the end of this term. Her last day in school is 18 December, when she will join the children for a Christmas lunch, followed by a farewell event from the school staff.
I would like to pay tribute to her dedication, inspiration and leadership during her time at this school. Jean joined the Academy in January 2014 and has ably led the school for the last 7 years. She has promoted and celebrated our Christian ethos, and under her leadership the school has become a beacon of excellence as a Church Academy, as reflected in the SIAMS report of 2019. She has truly embodied our core Christian values of Hope, Wisdom, Joy and Community.
She has been passionate about raising standards of teaching and learning and promoting improvements in pupil attainment of all abilities as recognised by the Ofsted inspection of 2017. During her tenure we have opened the 3G pitch, made improvements to the ICT suite and the food Technology room, and have been introduced to Ben, the school dog!
Trustees are especially grateful that she has delayed her retirement by an extra term to support the school through the Covid- 19 pandemic and the arrival of the new Headteacher Mr Daniel Jeffries in January.
Jean is now also retiring from a long and dedicated teaching career, having previously been Acting Head at Sexey's School, Bruton and Assistant Headteacher and Director of Performing Arts at St Gregory's Bath. It is unfortunate that COVID restrictions have limited our chance to celebrate her wonderful career more fully.
She will be much missed by us all, and trustees, staff and pupils wish her health and happiness in her future retirement plans. Mrs Hopegood is currently preparing an end of term video message which will be placed on the website at the end of next week. Clare Cardnell, Chair of Trustees