Year 5 Nativity celebrations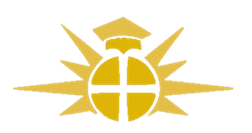 This year, we have been unable to hold our usual Year 5 Nativity celebrations. It has been very unusual passing the time to Christmas without the Year 5 block ringing out with Nativity songs. To mark the Nativity in some way this year, we have arranged some photographs with the year 5 children to tell the story.

The Angel Gabriel visits Mary to tell her of her special baby.
Mary and Joseph had to travel by donkey to Bethlehem to have their names put on a register. The innkeeper said there was no room at the inn, but there was some room in the stables next door.
Angels appeared in the sky to some shepherds tending their sheep. They were told of Good News and asked to travel to Bethlehem to find their promised king laying in a manger.
Far away in the desert, three wise men were travelling to Bethlehem. A star appeared in the sky and they followed it to Jesus.
Mary gave birth to her son and named him Jesus. Jospeh and Mary lay the baby in the stable manger and were greeted by the shepherds and kings.