Letter to Parents/ Carers of children who are vulnerable or key workers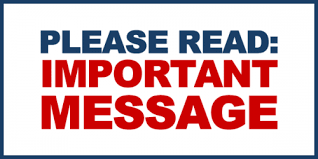 As you have been informed in previous correspondence, in line with government guidance we will be undertaking face to face teaching for Year 5 and 6 as usual from Wednesday 6 January. However, for Years 7 and 8, they will be in receipt of remote learning, unless their parents are Key workers or they are classified as vulnerable. All other Year 7 and 8 students will return to face to face provision on Monday 18 January. The precise details for this will be provided under separate cover.

Can I please ask that all parents of children who are vulnerable or highlighted as key workers please complete the survey below as soon as possible and no later that 12 midday on Tuesday 5 January to support planning for potential return to school on Wednesday.