Selwood Welcomes New Assistant Head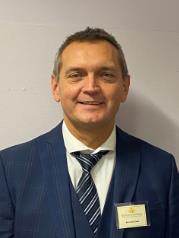 13 January 2022
This term, Selwood welcomes Assistant Head Teacher, Andy Owen who will fulfil the role of Interim Deputy Head until Easter and continue in post until the end of the school year in the first instance.
It gives me great pleasure to introduce myself as a member of staff at Selwood Academy. I am very proud to have been appointed to such an important and responsible position and I am looking forward to working in partnership with you. Prior to my appointment, I was Lead teacher for Teaching and Learning at a PRU in Salisbury and previously an Assistant Head at Avon Valley College in Durrington, Wiltshire. There I was responsible for Teaching and Learning for 2 years and Behaviour and Standards for 4.
Through education, we have the gift of inspiring love of learning; creativity and the courage to make positive choices to build the future. I believe we need to put learning first and shape our teaching to bring out the best and most productive learning in the children. We need clear and consistent systems and measures so that we can report the progress and achieve strong outcomes through feedback and purposeful planning.
I believe that an excellent education will not only change your child's life, but it will also make our local community stronger. I believe that as education staff it is our duty to support our children and provide them with opportunities so that they can achieve the highest academic standards and develop their unique individual talents to the full. With a strong partnership between home and school, I believe that together, we can achieve this.
Please feel free to contact me if you require my support and hopefully when visiting restrictions are reduced it would be great to see you in school where I would welcome a distraction chat about the state of Welsh rugby! Thank you, Andy.