Welcome to Selwood's new Deputy Head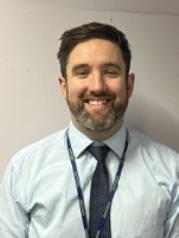 6 May 2022
This term we welcome Mr David Finlay to Selwood as Deputy Head:
"Hello Pupils, Staff and Parents
It gives me great pleasure to introduce myself as your new Deputy Headteacher. It is a real honour and privilege to have been appointed to work at Selwood Academy. I have already spent a short time visiting the school and have started to get to know some of you and I am looking forward to getting to know the rest of you.
I have a huge passion for Teaching and Learning and I believe all children have the right to achieve their full potential. As educators, we are in a unique position to support, encourage and allow children to flourish. I look forward to meeting each of you and working with and alongside you in making sure Selwood continues to be a fantastic place for you to work, learn, or be proud to send your child/children.
I have previously been in post as a Deputy Headteacher at a primary school where I am proud of the relationships that I built with the local community, staff and pupils, allowing us all to work together successfully, to achieve the best for everyone. I intend to do the same here and I am committed to the continuing success of Selwood Academy, making sure all children receive the opportunities and education they deserve. I look forward to making sure children are able to let their 'light shine before others' Matthew 5 v16.
I live on the outskirts of Frome and love and support this unique independent town. You might bump into me in the local coffee shops or see me huffing and puffing cycling up one of the many hills in Frome.
I look forward to meeting as many of you as I can over the coming weeks. Please contact me if you need my support or pop in and say hello if you just wish to introduce yourself.
Enjoy the summer term. Many thanks, Mr Finlay"